Welcome lovelies! We're Alisa D'Andrea and Flavia Abely. We're two soul sisters, makers and designers and together we created Bash Petite. Bash is our dream. A dream that is focused on creating beautifully handmade heirloom dolls to be loved and admired for years to come.

Our inspiration comes from fashion, design and our love - ok, maybe obsession with textiles. Our dolls are the perfect mix of modern design and sweetness. We're passionate about handmade, supporting other makers and dreaming BIG. Alisa and Flavia are based in Connecticut, USA.

Alisa D'Andrea, Mama/Owner/Designer/Maker
I have two babes. They're equal parts wild things and perfect angels. I'm a native New Mexican. I can eat chile for breakfast, lunch and dinner. My husband and parents are my biggest fans. My spirit animal is frosting.

Flavia Abely, Mama/Owner/Maker

My fashionista daughter and husband are my inspiration. I'm a proud Honduran American. My family has taught me so much about hard work and determination. I am easily obsessed and my mind is constantly thinking about the next project. I've never met a wine I didn't like.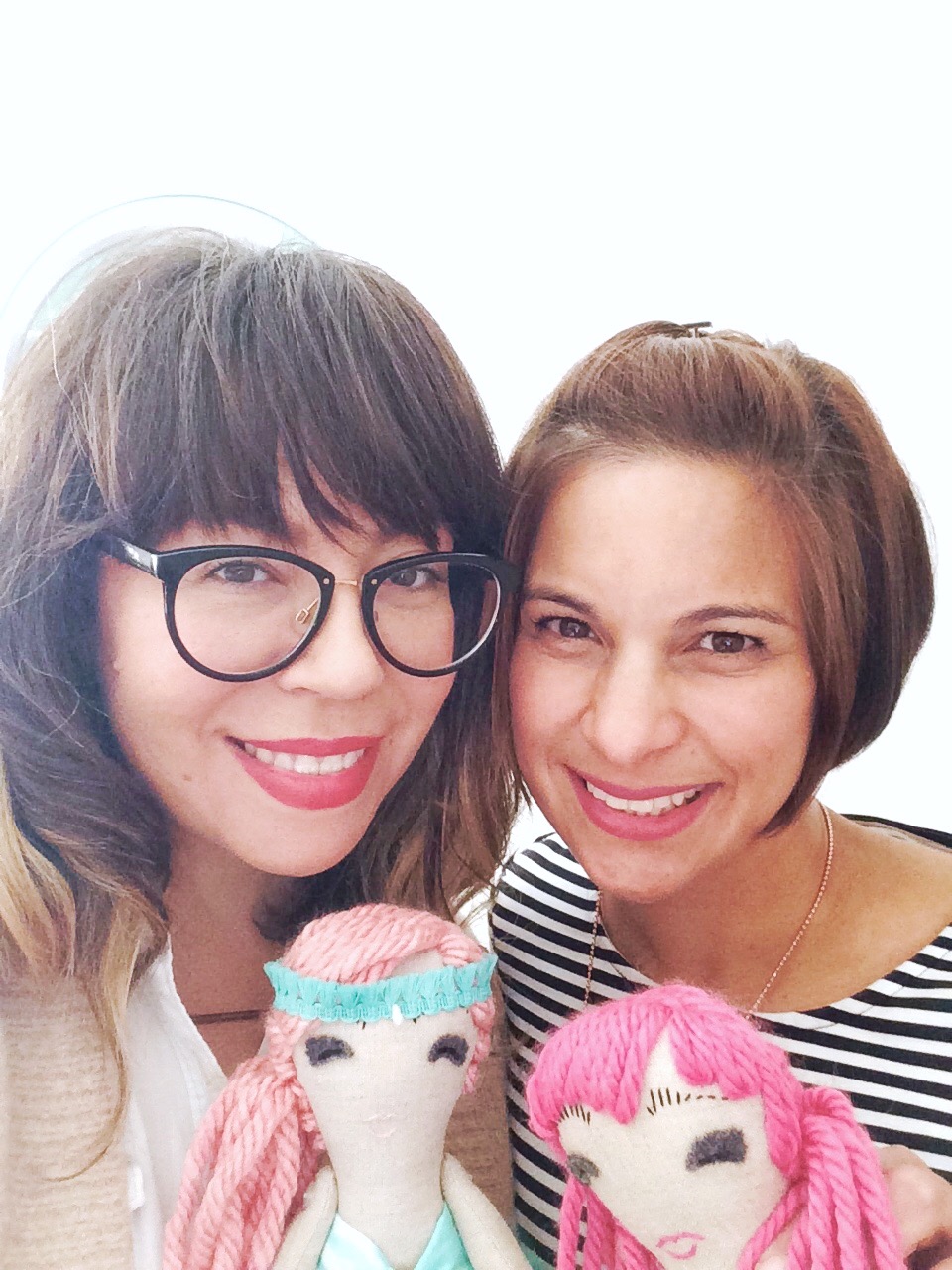 Alisa (left) and Flavia, Co-founders of Bash Petite